Pergolas & Arbors
London Fence Builders design Pergolas and Arbors, constructed to your exact specifications. A "Pergola" is any kind of garden structure formed from rows of upright wooden pillars supporting horizontal beams such as covered walkways.

Often, pergolas are covered by climbing plants which are supported by Trellis. Pergolas have been used for shade and supporting plants for thousands of years. They were used in ancient China, Japan, Egypt, and Rome. Originally these structures were found in hotter climates.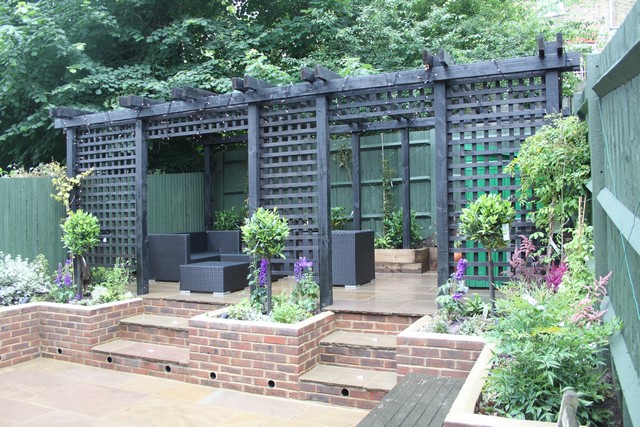 Eventually they were used in northern countries, not so much for shade but as architectural elements for gardens, as well as support for grape and other types of vine. Today Pergolas are often used as an extension of our living spaces, creating outdoor rooms.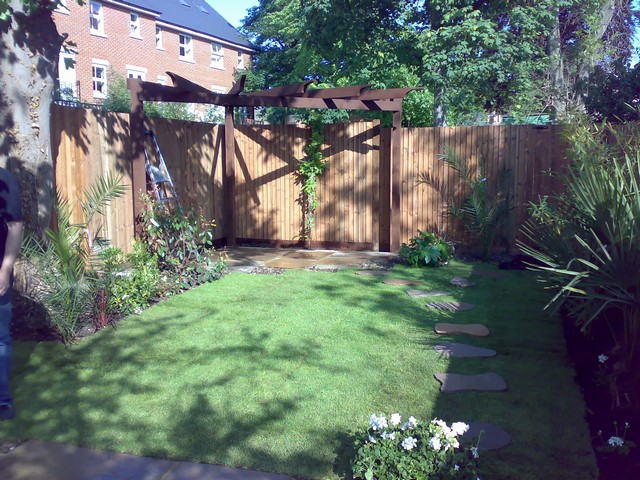 Shade created by these structures and the vines that are often grown on them helps protect indoor fabrics and carpet from sun damage in addition to lowering indoor temperatures. Pergolas and arbors are often used in the lawn or garden to add a vertical architectural element. Walkway pergolas provide interest and even mystery to the garden path.

A three sided Arbor can be a wonderful, comfortable hideaway in a remote area of the garden The architectural and practical uses of these garden structures are only limited by your imagination. A Pergola's defining characteristics are a flat roof and large joists that project beyond the support posts.



We can design any Arbor or Pergola you desire or can work to your design and commission.